If you've ever tried running underwater, you know that doing it is quite problematic because of the resistance of the water. But there are pluses. With good physical activity, you can simultaneously refresh in water. But even if the distance to the nearest water body is far, the problem will be solved by the Water Walker running track.
Yes, the Water Walker is just a large tank with water and a moving bottom – run to yourself and bathe. As with ordinary treadmills, the speed of the bottom movement is regulated here, it is possible to create counterflows of water and to regulate their intensity. There are other settings inherent in shower cabins or Jacuzzi.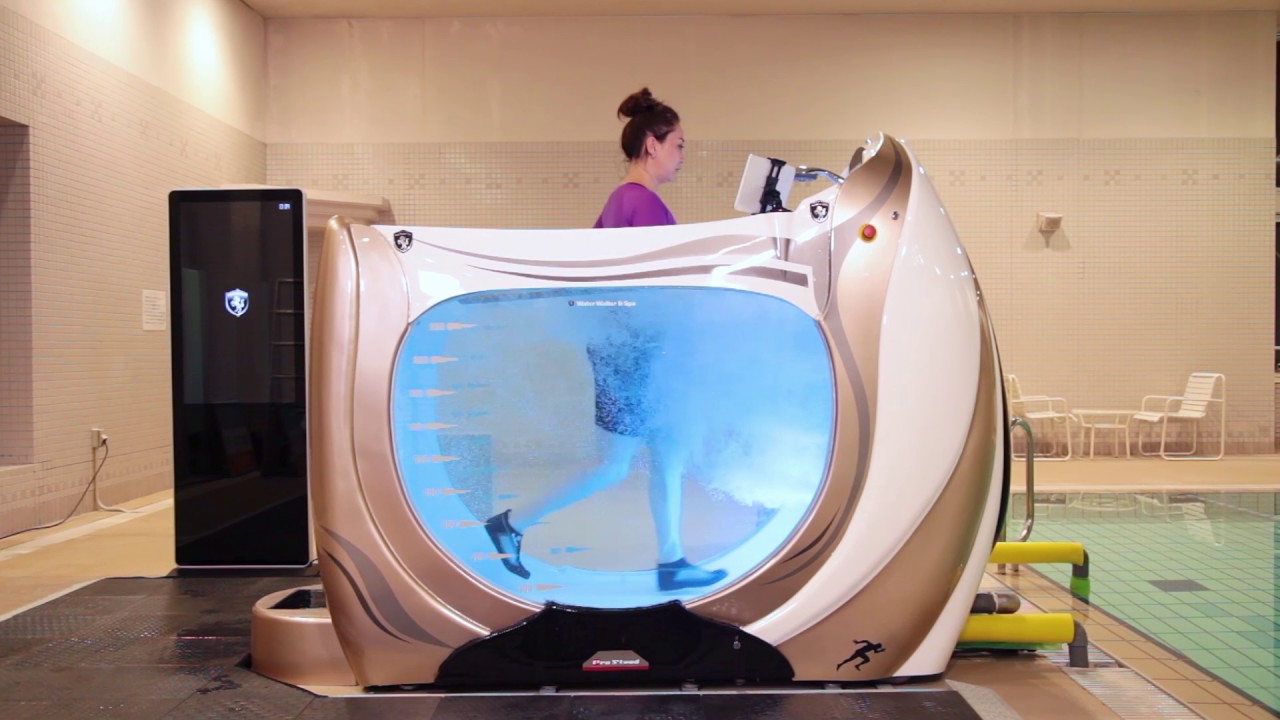 The device is available in two versions: the first allows you to go under water at speeds of up to 2.5 kilometers per hour, the Pro version is capable of accelerating to 6.5 kilometers per hour and is designed for real veterans of underwater run. Another important plus: if you go e the Water Walker will immediately help you relax and relax by turning on the spa mode.