The company SpaceX, owned by Ilona Mask, re-launched into space already visited there is a space truck Dragon. The ship started on board the Falcon 9 booster rocket from the site located at Cape Canaveral, on June 4 at 00:07 Moscow time.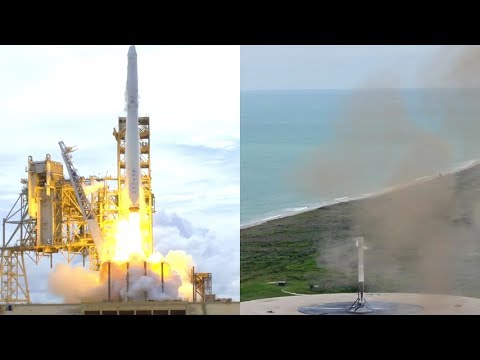 The space truck Dragon successfully separated from the rocket ten minutes after the launch, and five more later deployed the solar panels and headed for the International Space Station. In the hold of the Dragon is almost three tons of cargo: food for astronauts and various equipment designed for experiments. The docking of the ship with the ISS is scheduled for June 5.
The first stage of the Falcon 9 launch vehicle returned to Earth without incident, it is the tenth step that SpaceX specialists managed to plant.
Repeated launches of carrier rockets and spacecraft are one of the priority tasks for SpaceX, as the use of spacecraft and missiles that have already flown into space makes it possible to significantly save on subsequent launches.