With a pair of hands you can make a huge number of all kinds of things, if, of course, these hands grow from the right place. However, many of us sometimes think: here I have a couple of additional limbs – then you could do twice as many useful things. You can not forbid dreaming. Japanese researchers from the Tokyo University of Keio decided to move immediately from dreams to action and created auxiliary mechanical arms, which were called MetaLimbs.
Artificial limbs are controlled by special controllers that are put on the legs of a person and include special markers that are tracked in space, finger-mounted sensors and even a device for feedback tactile communication with manipulators to feel their contact with objects. The accuracy of the operation of such mechanical hands is high enough to, for example, solder small components to the printed circuit board (all shown in the video below) or to bring a glass of water to the person's mouth when his hands are busy and not spill Drops with this.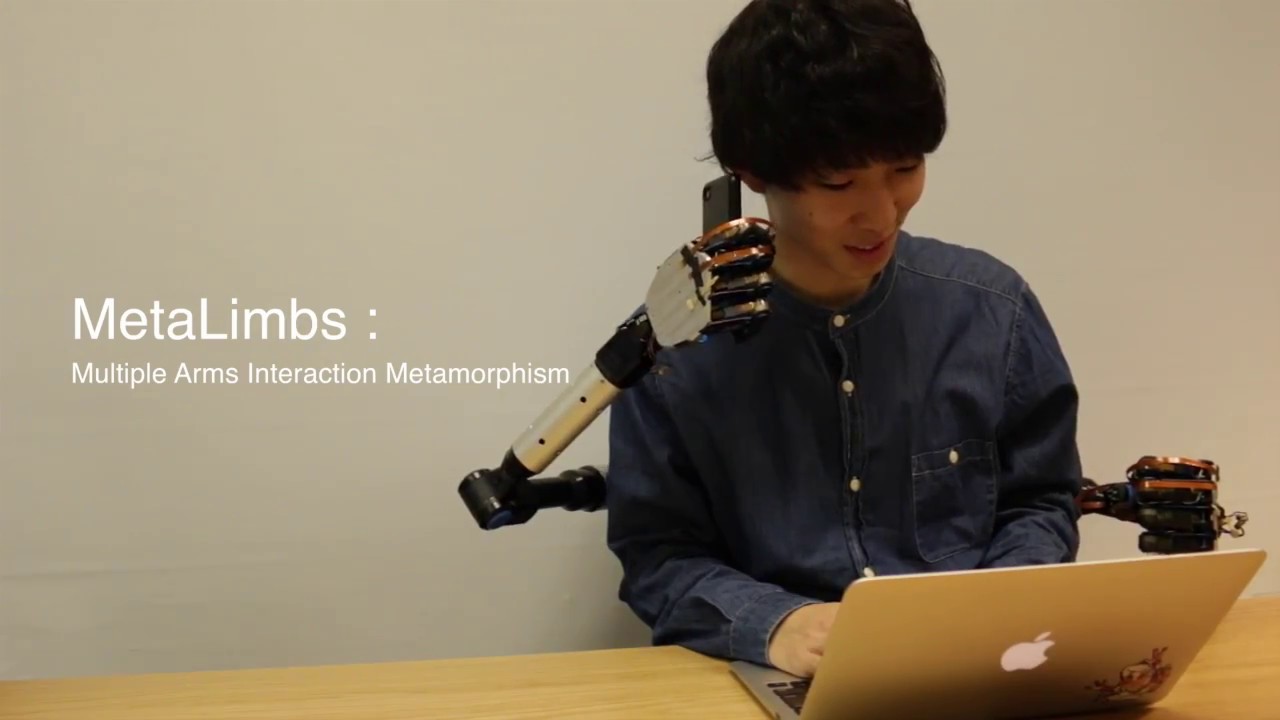 Two mechanical hands are fastened to the human body with a special backpack. Agree – the idea is simple, like five cents, but at the same time, if it is competently developed, you can in the end really acquire very useful in the life and at the workplace additional limbs. The main brain for this whole thing is to adjust, after all, managing with four hands at first will be extremely difficult for him. The project developers MetaLimbs plan to demonstrate their achievements at the upcoming Siggraph 2017 exhibition, which will be held in Los Angeles in late July this year.