Written by
Anuj Bhatia
|

Published:November 13, 2017 9:34 am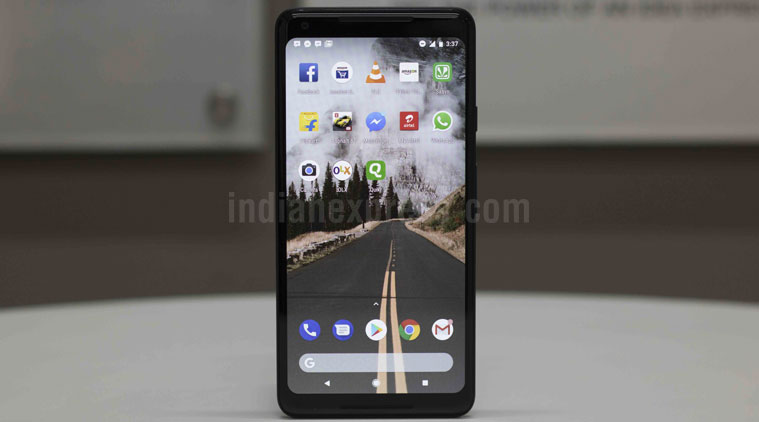 Google Pixel 2 XL review:  Is this the best Android smartphone in the market?
Google's Pixel devices play a big role in the search giant's ambitious plan to integrate the hardware and software. We saw the first step in that direction last year with the launch of the Pixel and Pixel XL, Google's first attempt at making smartphones under its own brand, just like Apple.
After a year, Google is back with two new 'super' phones – the Pixel 2 and Pixel 2 XL. Both succeed the previous generation Pixel and Pixel XL smartphones. Out of the two, the Pixel 2 XL is the challenger to the Apple iPhone 8 Plus, Samsung Galaxy S8 and Huawei Mate 10 Pro. The Pixel 2 XL is essentially Google's showcase device that blends its hardware and software efforts. It's also got the best camera on an Android smartphone, front and rear without even adding a dual-camera setup, unlike its rivals.
However, this is also Google's most expensive smartphone yet, which starts upwards of Rs 73,000 for the base unit and goes up to Rs 82,000 for the top-end variant. But it is not all perfect.  Pixel 2 XL users are facing issues with regard to the OLED screen burn-in, though this is something we have not encountered in our review unit. Google has already responded to user complaints related to the Pixel 2 XL's screen. The update adds a new mode for saturated colours. And these are not the only set of complaints that have come up against the devices.
Still, the question remains: Is the Google Pixel 2 XL a worthy Android premium smartphone? Well, here's our comprehensive review of Google Pixel 2 XL.
Google Pixel 2 XL specifications: 6-inch p-OLED 2,880×1,440 resolution display| Qualcomm Snapdragon 835 processor| 4GB RAM + 64GB/128GB storage| 12.2MP rear (f/1.8) + 8MP (f2.4) front shooter|3520mAh battery|Bluetooth 5.0| IP67 rated|Active Edge sides| Anroid 8.0 Oreo
Google Pixel 2 XL price in India: Rs 73,000 (64GB), Rs 82,000 (128GB)
Google Pixel 2 XL review: Design
Google has retained the two-tone pairing of glass and aluminum that we saw originally on the Pixel and Pixel XL. Our review unit comes in all black (a black-and-white combo is also available) where you'll notice a smaller glass panel (in black) on the back of this device. The rest of the phone is made from aluminum. Interestingly, Google has coated all that aluminum with a textured finish, so it is less slippery and doesn't pick up fingerprints easily.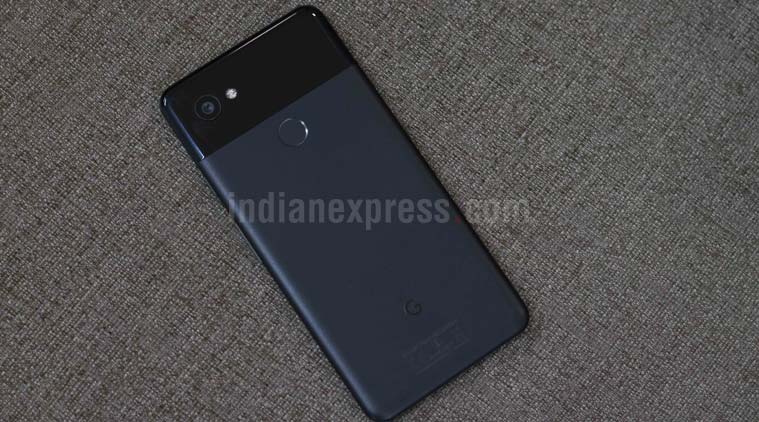 Google Pixel 2 XL continues with the half glass, half metal design.
Pixel 2 XL is IP67 rated, meaning it can sustain minor splashes of water. The original Pixel did not come with a similar rating. The back of the phone also houses a single camera lens, which is slightly protruding accompanied by an LED flash. The fingerprint scanner at the top and a small G logo can be seen at the bottom.
The front of the phone is surrounded is an all-glass display with rounded edges. The design of the phone is modern to say the least. Thick bezels have been reduced and taller 18:9 aspect ratio display dominated the front. Sure, the bezel is reduced but a large gap between the sides of the display and the screen exists. It seems odd, but if you carefully notice Google has managed to add front-facing stereo speakers, which explains why the bezels are large on the phone.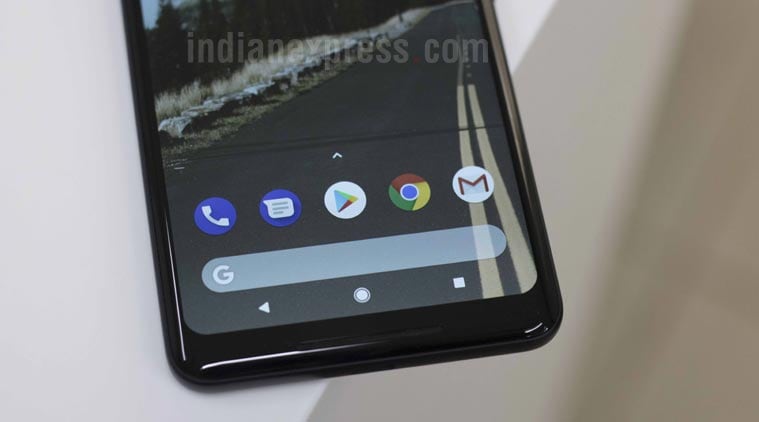 Google Pixel 2 XL has an active edge feature like the HTC U11 series.
The right side of the phone features the power button along with the volume rocker. Both feel nice to use, giving the right amount of tactility when pressed. Also, the Pixel 2 XL also offer an a unique hardware button that's invisible, Active Edge which lets you squeeze the phone's sides to enable Google Assistant.  This feature first made its debut on the HTC U11 as the Edge Sense.
The USB Type-C port is on on the bottom, as usual. One thing you need to remember is that Pixel 2 XL doesn't feature a 3.5mm headphone jack anymore. Instead, it takes advantage of a USB Type-C for audio. And in case if you would like to use a headphone jack, Google is supplying the USB-C to 3.5 mm dongle in the box. This phone supports a single nano-SIM and there's support for a microSD slot.
Google Pixel 2 XL has no headphone jack or microSD slot for expanding storage.
The 6-inch Pixel 2 XL measures 157.9 x 76.7 x 7.9 mm making it a bit wider than the 6.2-inch Galaxy S8+. At 175 grams, it's also 2 grams heavier than the Galaxy S8+. After 10 days of regular use, I can say that the Pixel 2 XL feels comfortable in your hand and just as good as the Galaxy S8+. The Pixel 2 XL is a unique phone from the design perspective. Its design might not click immediately at first, but it slowly grows on you.
Google Pixel 2 XL review Display
Now, let's come to the point which has caused so much controversy. Pixel 2 XL's 6-inch p-OLED display is manufactured by LG. The 6-inch LG-made p-OLED panel offers a QHD+ 2,880 x 1,440 resolution and 18:9 aspect ratio. On paper, it sound great and like many, we expected the display to be sharp and bright.
Contrary to what we thought, the display on Google Pixel 2 XL turns out to be really dull and lifeless. We also noticed a blue tint whenever you tilt the phone even slightly. In comparison, the Pixel XL's screen looks noticeably sharp. And admittedly, this is the core issue with the display. Thankfully, we haven't faced the much-hyped OLED burn-in issue on the phone.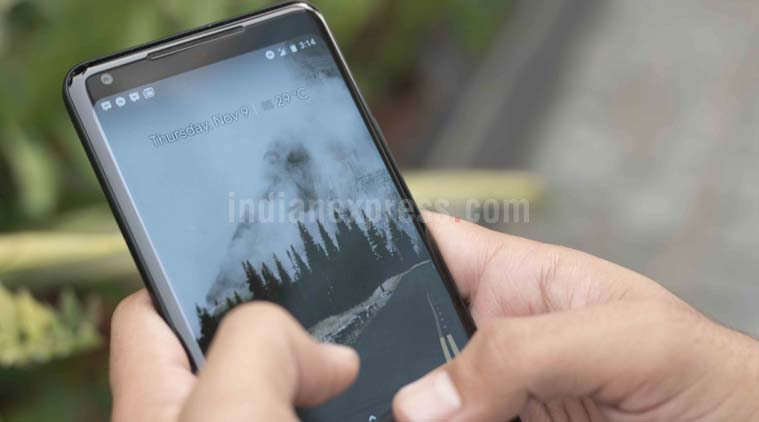 Google Pixel 2 XL's display's is definitely not the brightest.
Google, as promised, has issued an update to fix an OLED burn-in issue. The update includes new colour modes for display – Boosted, Natural and Saturated. The last one brings with it a dash of colours that has helped address the issue to some extent. Things look more natural, balanced I would say.
Still I would say the Pixel 2 XL display doesn't come close to the Samsung Galaxy Note 8's sAMOLED panel. The display on the Pixel 2 XL is an Always-on panel, so you'll see time, date and other notifications even when you're not using the phone. Samsung and Motorola phones use an always-on display as well.
Google Pixel 2 XL review: Performance 
Pixel 2 XL is a high-end smartphone with Qualcomm's Snapdragon 835 SoC, 4GB RAM on board and 64GB internal storage. The Pixel 2 XL is also available with the 128GB storage.  Given the specifications it offers, the phone felt powerful and smooth in day-to-day operations. This is the fastest Android smartphone I've used this year. It can handle multitasking like no other smartphone in its class, with the exception of the Galaxy Note 8.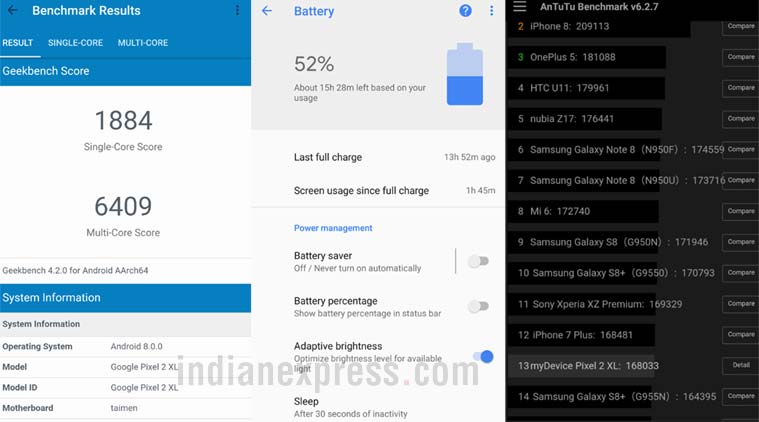 Google Pixel 2 XL GeekBench score, Battery performance and Antutu score.
Switching between apps is fast and instant. It can handle heavy graphics intensive games easily. During an intense gaming session, the phone stayed cool. However, it does heat up charging. On AnTuTu, our Pixel 2 XL review unit scored 164,395, which is less than the OnePlus 5, even though both phones sport Snapdragon 835 CPUs. On Geekbench 4, which measures overall system performance, the Pixel 2 XL scored 6,409 on the multi-core portion of the test.
Google Pixel 2 XL review: Battery
Battery life on the Pixel 2 XL is good and will last a day. The 3520mAh cell in the Pixel 2 XL provides long backup, which is important for someone like me who needs a day-long performance. After listening to music, watching videos while commuting, taking a number of product shots throughout the day and browsing the internet over a 4G connection, I would get a day's worth of battery life.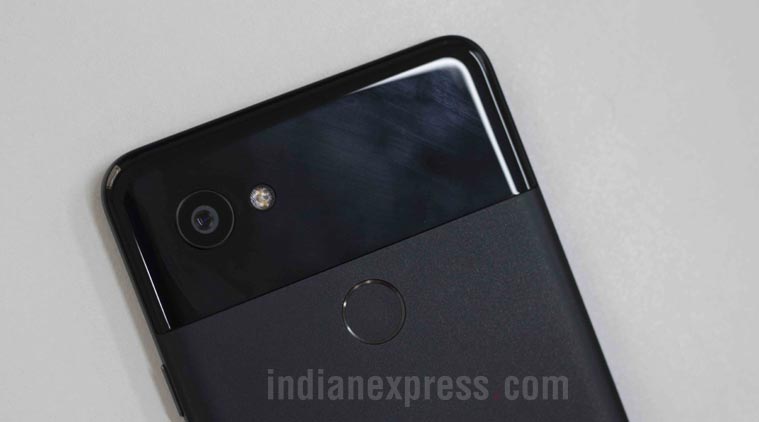 Google Pixel 2 XL does then to heat up when charging.
A full charge takes around one and half hours via a USB Type-C charger. Call quality on the phone is good. The fingerprint scanner, which is placed on the back is super fast. The stereo speakers are also good enough to watch videos and movies on the 6-inch screen, but somehow I felt they lack bass.
Google Pixel 2 XL review: Software 
Google Pixel 2 XL is running the latest version of Android 8.0 Oreo out-of-the-box , which makes the overall experience great. This is stock Android meaning there is no bloatware on the device. I really liked the Pixel Launcher as it brings freshness to the device. The Pixel Launcher has the search bar at the bottom of the home screen, which makes it easy to search results.
It's evident that Google has focused a lot on making the software experience better on Pixel 2 XL and it shows. Android Oreo in general brings with it a number of new features such as better notifications Channels, a new Settings menu, better battery performance and picture-in-picture mode.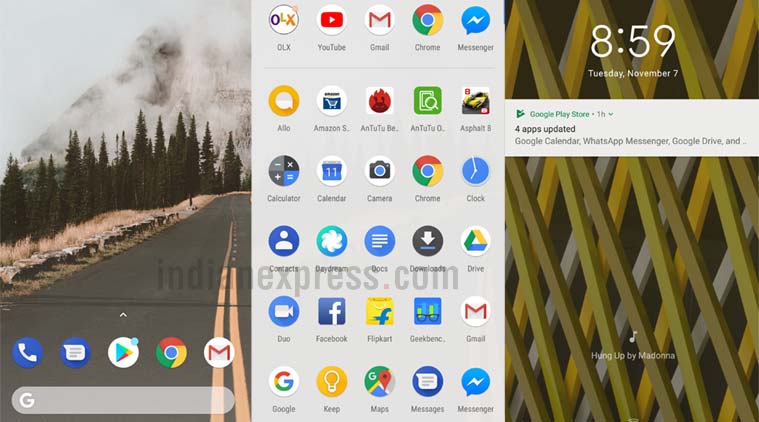 Google Pixel 2 XL runs Android Oreo 8.0 with a special Pixel launcher on the phone.
Google's extensive focus on machine learning elements and AI are clearly visible here. For instance, there's a feature called the 'Now Playing'. It is very similar to Shazam. The phone listens to any music playing nearby. A notification pops up at the bottom of the screen letting you know the track name and other details.
Another example is the new Google Lens, which is an extension of Google Goggles. So essentially it identifies the object the camera see. At the moment, the feature is backed into the Photos app on the Pixel 2 and Pixel 2 XL. In our testing, Google Lens was able to correctly identify the important landmark from photos, but it still feels like a work in progress.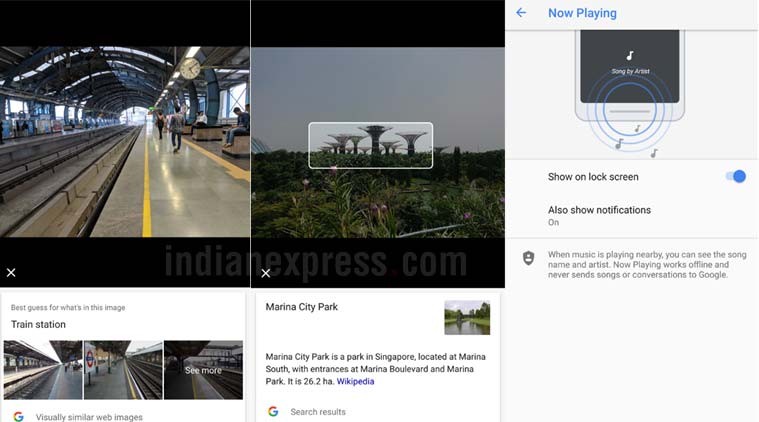 Google Pixel 2 XL has Google Lens and a Now Playing feature.
The Pixel 2 XL also has pressure-sensitive sides, like the HTC U11. All you need to squeeze the bottom of the phone to launch Google Assistant. Personally, I would say it is a much better way to enable the Assistant without the need to say 'Ok Google" every time.
Google Pixel 2 XL review: Camera
Pixel 2 XL gets a 12.2MP single camera shooter on the rear. You might be wondering why Google went with a single camera lens and not a dual-camera setup. The latter option is supposed to be better, right? Well Google does not think so, and they might have a point. Surprisingly, the Pixel 2 XL camera is excellent without a dual-camera setup.
Google claims its take on the popular portrait mode does not require a dual-camera setup. The Software giant uses the dual-pixel technique to create that depth of field, which it says works on both the rear and front cameras. The system relies heavily on AI to blur the background for a bokeh effect. The camera is fast to capture moments, but I have observed that the phone takes a few seconds to process it and then improve the photos.
Google Pixel 2 XL camera sample. (Image resized for web)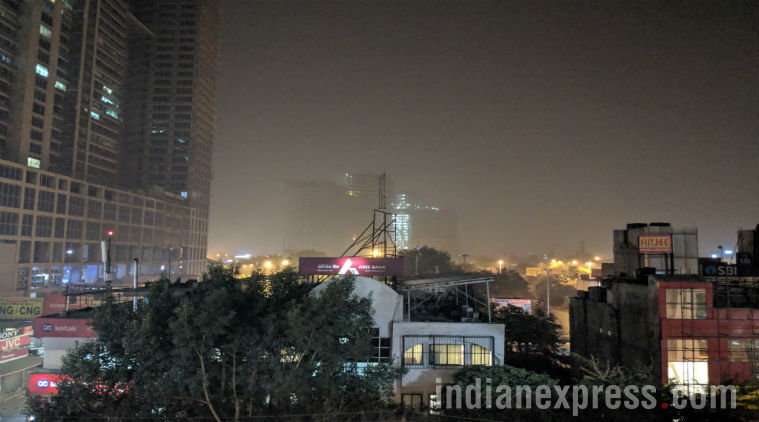 Google Pixel 2 XL camera sample. (Image resized for web)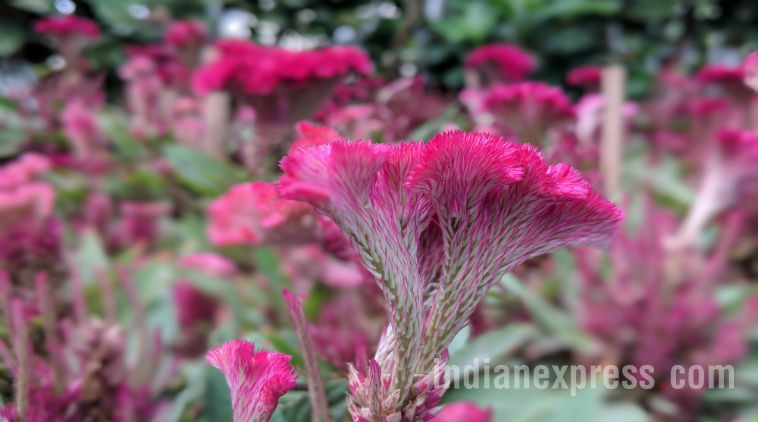 Google Pixel 2 XL camera sample. (Image resized for web)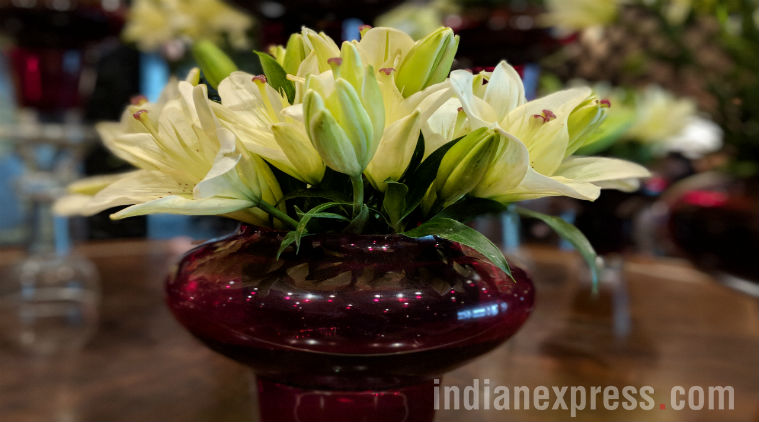 Google Pixel 2 XL camera sample. (Image resized for web)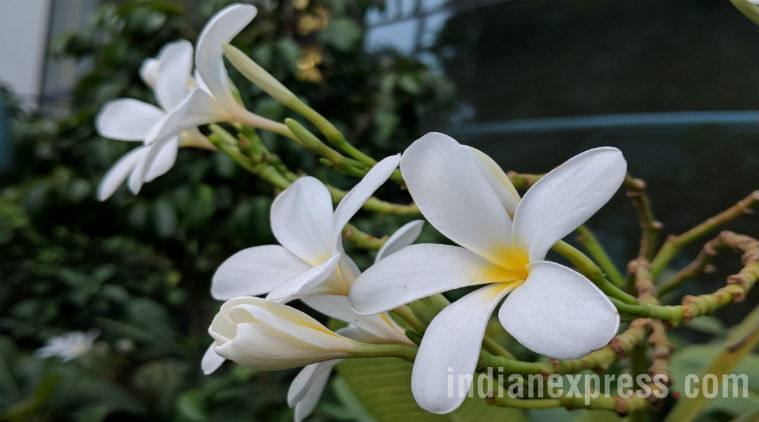 Google Pixel 2 XL camera sample. (Image resized for web)
The performance of the front-facing shooter seemed to be impressive, even in low light settings and this also has a portrait mode like the rear camera. The 12.2MP camera is capable of producing some of the best shots on a phone, with crisp details, accurate colours and negligible noise. Low light performance is also excellent with relatively bright photos. There's new motion photos on Google Pixel 2 XL, which can be seen as an answer to Apple's Live Photos.
Google Pixel 2 XL review: Verdict
Google Pixel 2 XL was an answer to Apple's iPhone X and iPhone 8 Plus, and Samsung's Galaxy S8 and Note 8. Unfortunately, Google Pixel 2 XL does not feel like a device that has delivered on the promise of being a dream phone for Android fans thanks to some of the hardware issues. It appears to be incomplete and the spate of issues that are popping up show no signs of stopping.
Still Google's attempt to make the best Android experience from a software perspective need to be lauded. In my own experience, the unit didn't give any serious cause for complaint and the overall software package on this is unlike any other Android device. The camera is another area where Google has shown its prowess in the software department. Still, Google Pixel 2 XL's pricing of Rs 73,000 for just 64GB does make it hard to recommend. For many users, this might be too steep a price, for a phone that feels incomplete.
For all the latest Technology News, download Indian Express App
© IE Online Media Services Pvt Ltd